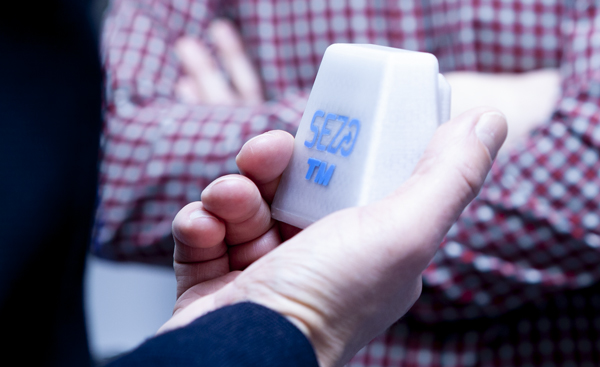 WiRan's SEZO (Sensor Zone) product line is a suite of Low-power and long range devices that can be leveraged for and adjusted to various use cases.
The devices are capable of monitoring various environmental parameters, such as temperature, humidity, air pressure, luminosity, noise, particulate matter, acceleration, magnetic field, and motion.
The products can be modified based on client needs – features and be added and/or removed based on the project.
SEZO devices can either be plugged into regular power sockets or are battery-operated, with a long battery life (single battery can last for years). Each device can be configured to match your needs – threshold configuration for all measured parameters can be set.
SEZO products are currently used for
✔ asset monitoring
✔ geolocations systems
✔ environmental monitoring
✔ comfort zones' monitoring
✔ air quality monitoring
We take data integrity and data protection very seriously. You do not need to worry about data protection – the connection is secure to keep all your data confidential.

We have extensive experience in building solutions based on LoRa, LoRaWan, NB-IoT and LTE-M.
LoRa comes with a lot of advantages:
✚ LoRaWAN – Low Power, Wide Area (LPWA) networking protocol, designed to connect devices in regional, national or global networks in the Internet of Things
✚ For battery-operated devices, a single battery's life is long, it can be counted in years
✚ Devices using LoRaWAN send data either when triggered by an event (e.g. movement, light switched on) or based on a schedule (e.g. every 15 minutes)
✚The long battery life is connected with the fact that nodes in a LoRaWAN™ network are asynchronous and communicate when they have available data ready to send, instead of synchronizing with the network just to check for messages, even when there's no data to be transmitted
✚ Gateway coverage up to 10km, available both for companies and private users, using unlicensed ISM band – no subscription required
We are fortunate at WiRan Poland to have already completed various projects based on the LTE-M technology.
LTE-M is a low power wide area network, designed specifically for IoT devices to connect directly to 4G networks and, unlike LoRaWAN, without using a gateway.
LTE-M supports high data transfer rates of up to 1Mbps, and enables real-time communication – good for asset monitoring. 
NB-IoT – narrow band IoT; it features up to 10 years of battery life; it supports low data transfer rate (up to 62.5 kbps), which is why it does not allow real-time communication and is therefore perfect for sensor devices
WiRan Poland offers solutions both in LoRaWAN™ and LTE-M / NB-IoT Technology.
With LTE-M/NB-IoT you get global coverage, with 2G as a backup, the device connects to mobile networks – all you need to do is insert a SIM card from a telecom operator.

STANDARD OR CUSTOM MADE – YOU CHOOSE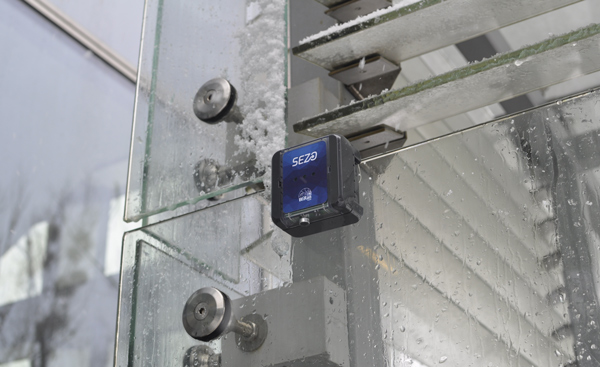 WiRan's Sensor Zone (SEZO) product line is a suite of Low-power and long range devices that can be leveraged for and adjusted to various use cases:
► SEZO devices can measure temperature, humidity, acceleration, ambient light, movement, air pressure and much more. All of this at a long range for years
 ► All the SEZO products offer you flexibility & configurability (threshold configuration for all measured parameters)
► WiRan Poland offers both standard and custom-made IoT devices – all you need to do is get in touch with us and discuss your needs
FOR MORE INFO
GO TO SEZO WEBSITE

Founded in 2002, WiRan is and expert in RF and Hardware Design.

We are more than engineers – we are your consultants.

Gdansk University of Technology Alumni – RF Engineers and Telemetry experts.

Full-service provider. Concept, testing and production done in-house.
In today's increasing fast-paced market place and decreasing product life cycles, make (Time to Market) TTM an increasingly important KPI to measure. 

Why is Time to Market so important? The decline of the traditional product life cycle – across many industries – means that replacing a service or product line every two or so years is almost the norm now. 
In addition to this, if a business is not quick to introduce a product to the market fast, it risks launching goods or services that have already been introduced by competitors. Time to market (TTM) is one of our strengths here at WiRan Poland. As an R&D as a Service (R&DaaS) provider we are capable of realizing your project from stage 1 (technical specification draft) to stage N (working prototype) in a timely manner. We are experts in RF design with a proven track record of almost two decades now.
INTERESTED IN OUR PRODUCTS?
GET IN TOUCH!
CHECK OUT
THE SERVICES WE OFFER
KRS 0000144659
REGON 192813079
NIP PL9581424107

KRS 0000144659
REGON 192813079
NIP PL9581424107