WiRan Poland | Hardware Design office | since 2002
"We specialize in telemetry, RF/Microwave technology, IoT solutions (LoRaWAN, NB-IoT, LTE-M), and EMC testing. The current backbone of our venture is threefold: Firstly, two decades of experience in this space, which results not only in a fast network of international partners, suppliers and customers, but also the ability to validate product ideas and technical specification in a very timely manner. Secondly, top-notch measurements equipment and laboratory space here on-premise. We are not dependent too much on subcontractors, which also eliminates risks for our clients. Lastly, our skilled engineers and sales staff. Our low fluctuation is a direct result of our company culture. You can be yourself here at WiRan, and you will develop yourself, as you work on exciting projects that shape the marketplace in the future to come."
(Maciej Krol, Founder & CEO of Wiran Sp. z o.o.)
WiRan Poland is a B2B company providing R&D as a Service to national and international clients in the sectors space, maritime, railway, industrial and IoT. Our expertise lies in Radio Frequency and Wireless technologies, the development of electronic parts, fast product prototyping, feasibility studies, certifications, EMC testing, just to name a few. Founded in 2002, WiRan Poland is looking back at soon to be 20 yrs as a HW design office – supporting a diverse and international client-base from the conception to prototyping to product quality delivery of electronic devices. You can find our design solutions in space (satellite communication modules), mounted around Tricity for citizens (air quality measuring systems), as WiFi solutions on trains, and in form of antenna solutions used by vessels, just to name a few. For more information and use cases of WiRan Poland services please us our contact form here => 

The history of WiRan Poland (Wireless Range Systems Poland) begins in 2002, the year in which Microwaves Solution Sp z o.o. is founded in Poland. 2002-2004 We closely cooperate with the American company MicroLab FXR as far as design and prototyping of diplexers, triplexers and microwave dividers is concerned. 2019 – We launch the first products from our own IoT product line (SEZO), positioned in the market place as telemetry equipment | 2020 – WiRan works hard and enthusiastically, as we are launching a three-year project which will result in the low orbit launch of four WiRan radio system components.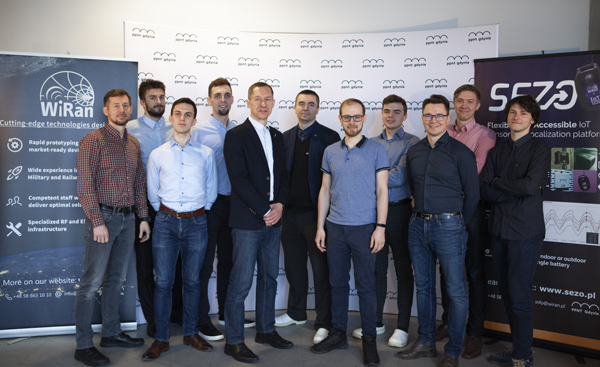 From its very beginning, WiRan can be classified as a Knowledge-Intensive Business Service (KIBS). For a detailed definition of KIBS please visit academic research papers on this topic, e.g. "Knowledge-Intensive Business Services (KIBS) and their Role in the Knowledge-Based Economy."
WiRan Poland is a Research and Development as a Service provider (R&DaaS). We are serving European and American clients. We are a Hardware design office and we have a proven track-record of RF technology solutions, telemetry expertise and EMC testing.
WiRan's design solutions can be found in various industries: space, military, railway, industrial, and IoT. Our company name WiRan is short for "Wireless Range Systems".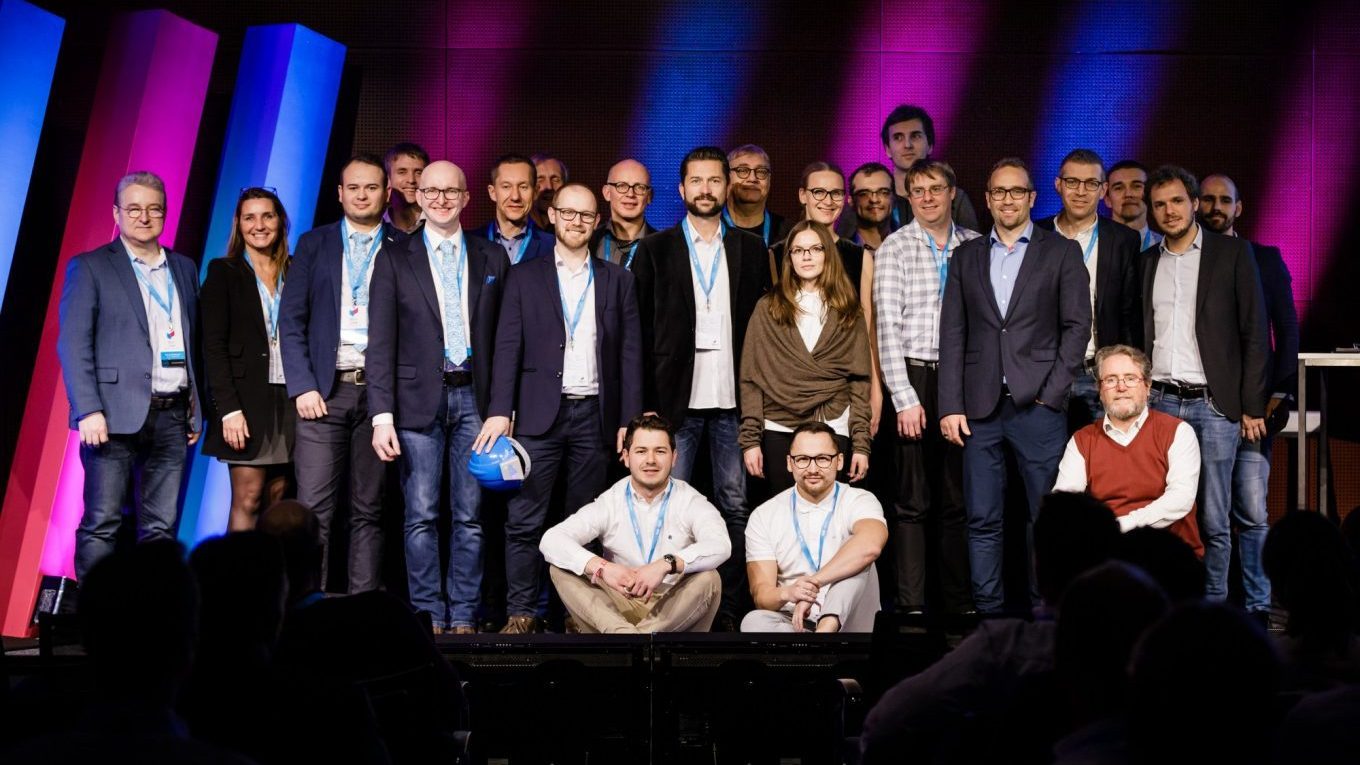 WiRan Poland and SEZO Internet of Things products have been mentioned in various offline and online media outlets.
You will find us for example on hubraum, Deutsche Telekom's tech incubator => www.hubraum.com and you will find WiRan Poland's company profile on the website of the Polish Space industry Association => www.space.biz.pl
No company operates in a vacuum. It is therefore not surprising that we at WiRan have been able to forge many collaborations with qualified suppliers, local service providers, agencies and international associations over the years, both nationally as well as internationally.
Below you will find a small overview of the companies, with which we currently work together or with which we have had the pleasure of working in the past.
For a detailed list of references, please use our contact form. We will gladly provide you with a detailed list of references as well as our company presentation.

"Experience interlaced with curiosity and the desire to develop"
WiRan Gdynia | Hardware Design office | since 2002
WiRan Poland operates measurement laboratories in the Tricity metropolitan area. Our WiRan team performs accurate and comprehensive measurements of low and high frequency electronics. Our high-quality measurement equipment enables you to observe and archive signal waveforms.

Our lab infrastructure includes a Faraday cage, climatic chamber and various other measurement devices. 20 years of experience of WiRan engineers in the areas of telemetry and RF technologies, ensure credibility and dependability of the performed measurements.
In today's increasing fast-paced market place and decreasing product life cycles, make (Time to Market) TTM an increasingly important KPI to measure.

Why is Time to Market so important? The decline of the traditional product life cycle – across many industries – means that replacing a service or product line every two or so years is almost the norm now. 
In addition to this, if a business is not quick to introduce a product to the market fast, it risks launching goods or services that have already been introduced by competitors. Time to market (TTM) is one of our strengths here at WiRan Poland. As an R&D as a Service (R&DaaS) provider we are capable of realizing your project from stage 1 (technical specification draft) to stage N (working prototype) in a timely manner. We are experts in RF design with a proven track record of almost two decades now.

Founded in 2002, WiRan is and expert in RF and Hardware Design.

We are more than engineers – we are your consultants.

Gdansk University of Technology Alumni – RF Engineers and Telemetry experts.

Full-service provider. Concept, testing and production done in-house.
experienced engineers + advanced equipment
= high quality IoT products
KRS 0000144659
REGON 192813079
NIP PL9581424107

KRS 0000144659
REGON 192813079
NIP PL9581424107